Amidst the all excitement that surrounds socially conscious fashion these days, it's easy to forget about the basic principle that either makes or breaks beautiful garments, green or otherwise — the cut. There's no such oversight when it comes to Japanese design duo, Kaito Hori and Iku Furudate. Their Paris-based label Commuun has been presenting exquisite collections at Paris Women's Ready to Wear Fashion Week since its debut in 2005.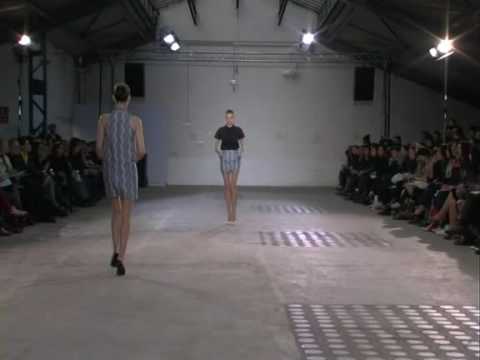 The core of each collection is nature with all its idiosyncrasies. The designers reconstruct these ideas through "simple but strong shapes and fine detailing". Their commitment to the environment is also displayed through their choice of fabrics: Japanese organic cotton and Italian linen, to mention a few. With the design and materials chosen, the duo employ their trademark French pattern technique to construct long-lasting, beautifully tailored garments that are functional and stylish.
Commuun's Fall 2007 collection featured structured coats, delicate blouses, feminine dresses, satiny mini skirts and tailored trousers, the entire collection evoking the elegance of a bygone era with a distinctly Japanese modernity.
But I'm not the only fan. Commuun received the LMVH and Longchamp awards from ANDAM, The Association Nationale pour Développement des Arts de la Mode.