Working here at G Living requires endless hours of researching, designing, shooting, programming, seeking out new revenue streams and of course editing. And to keep going day after day, we need some really good music, to keep our brains pumping along. Basically we are powered by the beat of the music, which we call G/Soundtrack and loads of Espresso via our talking espresso maker JOE. And when we come a cross something extra special that just seems to make us forget about all the hours, days and years that are flying by, we are compelled to pass it along to you.
This week, thanks to the new itunes ad, we are being powered via The Ting Tings. Checkout their itunes ad and a few live performances via youtube.
I really think they have a refreshing happy energizing sound. In fact when I started playing their song Shut Up and Let Me Go, in the office, even Toby our Editor had to remove his headphones to check them out.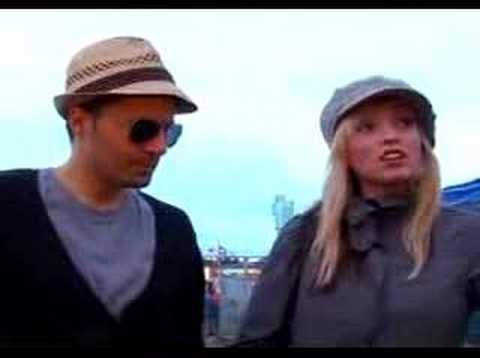 The ting tings glastonbury
That is not my name, by the ting tings