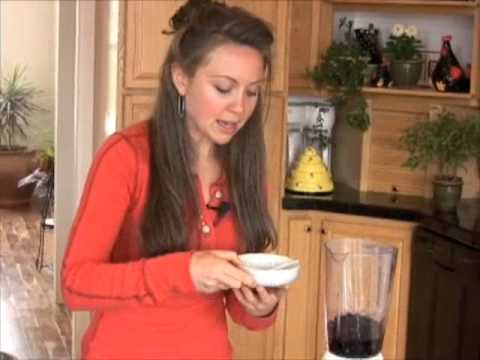 The antioxidant powerhouses of blueberries and acai combine forces to produce a colorful, healthy, and refreshing frozen berry dessert. Serve in a wine glass with a sprig of mint for full aesthetic effect. (recipe after the jump)
Serves 2
For the Indigo Granita
1½ cups frozen blueberries, partially thawed
¼ cup lemon juice
1 Tbsp maple syrup
1 Tbsp agave nectar
2 Tbsp acai Powder
Touch of stevia if desired
2 Tbsp water + more if needed to blend
Instructions:
1. Mix: Combine all ingredients in a food processor, and puree until mostly smooth.
2. Freeze: Transfer mixture to a bowl and freeze, stirring occasionally, until partially frozen (about 4 hours).
3. Puree: Return semi frozen mixture to food processor and puree to form a smooth but still frozen consistency. Serve immediately and enjoy.