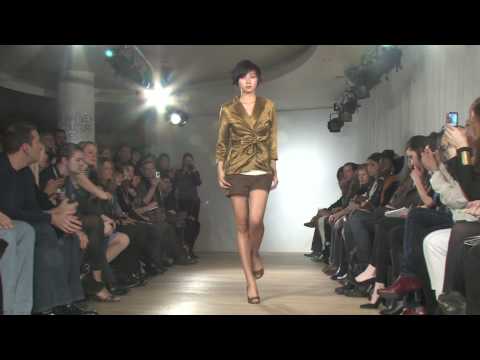 If you didn't make it to NYC Fashion week back in February, here is what you missed when it came to the Green Shows. 2010 was the first year green "G" designers came together to present their collections during the biggest week in the fashion industry, The NYC Fashion Week.
I have to admit, I didn't make it over to see the shows either. But the videos are still inspiring and give me hope the "G" fashion world is just beginning to burst into the main stream. Everyone should go out and support these designers. Buy something, show it off and hook up your friends. I know I will.

All the shows where presented at The Village Green ( a green sustainable building), some of the designers included, Gary Harvey, Vaute Couture, Thieves by Sonja den Elzen, Joann Berman, Willian, Popomomo ,Samantha Pleet, deux fm, House of Organics/Ekovaruhuset and C. Marchuska.
Both videos are by ecouterre