Supermodels have come a long way since Linda Evangelista famously said she wouldn't get out of bed for less than $10,000 a day. From the old guard, some went on to host TV shows (Tyra, Heidi), others married movie stars (Christy, Cindy), others became embroiled in cocaine scandals (Kate), while others continue to make headlines for all the wrong reasons (Naomi). But hey, at least they were colorful. In comparison, the new breed, lead by Gisele Bünchen seem, well, boring.
That is, with one notable exception. Liya Kebede shows us that real beauty comes from the heart.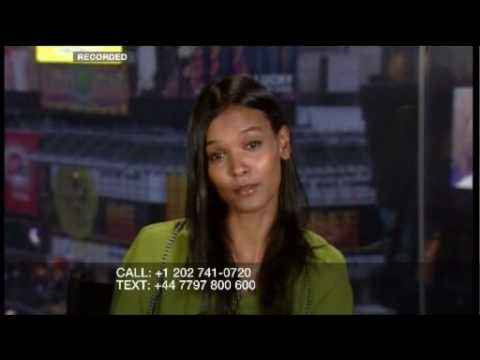 Forbes ranks Ethiopian stunner Kebede as the 11th highest earning supermodel in the world, grossing $2.5 million in 12 months. The 29-year-old was the face of Estée Lauder — the first black model to be bestowed that honor in the company's 57-year history. Kebede also been featured in ad campaigns for Givenchy, YSL, Luis Vuitton, H&M and The Gap, to name a few. There's no denying the statuesque model is stunningly beautiful, but in Kebede's case, her beauty extends well past the superficial.
The model and mother of two was appointed as a WHO Goodwill Ambassador for Maternal, Newborn and Child Health back in 2005. From there, she set up the Liya Kebede Foundation to help reduce maternal and infant mortality. Her foundation's website begins with some sobering statistics: "every minute, a woman dies from complications during child birth or pregnancy" and "every minute, 20 children under five die". The real killer, however, is that most of the deaths occur due to "preventable or treatable conditions".
In an interview with the BBC, Kebede says that "working as a model has given me a platform to be able to give voice for women who don't have that voice." She is using her voice to increase awareness about the importance of basic medical interventions, which can be used to treat high blood pressure, infections, hemorrhaging, obstetric fistular and other child birth complications for mothers — 70% of which are preventable. On the infant side, malaria and diarrhea remains biggest killers — once again, treatable conditions.
On being a mother Kebede observes: "Having children makes you see the world differently and makes you feel so responsible. [It] makes you less selfish. You want to know what's going to happen in the next 100 years. You want to know that your kids will be okay and your grandkids and the environment will be okay."
I encourage everyone to read more about the inspirational Liya Kebede — mother, humanitarian, Ethiopian expat who has achieved greatness with her work. This is one supermodel who truly does deserve the title.