Possibly an interesting documentary by our friends over at Café Gratitude. I have to be honest, I say possibly, because I haven't seen it yet. I have only seen the trailer but the trailer alone made me want to post about it. I love when people turn their lives around and find happiness on the other side. Congratulations to Cary, Ryland, Conor and Gregg for bringing May I be Frank to life.
New York Times: "May I Be Frank," by Cary Mosier, Ryland Engelhart, Conor Gaffney and Gregg Marks, at S.F. DocFest. This film came about by accident: when Frank Ferrante, a depressed and overweight New Yorker, ate at Café Gratitude, a feel-good vegan and raw food restaurant, he did not imagine the effect that meal would have on his life. But after Mr. Ferrante, a divorced drug addict with hepatitis C, declared to three young male managers at the restaurant that he wanted to fall in love again, they set out to change his life and took a camera along.
Over the course of 42 days, the Café Gratitude workers put Mr. Ferrante through a regimen of wheat grass, colonics and touchy-feely advice. The New Age jargon may put off some viewers, but Mr. Ferrante proves to be a compelling on-screen presence: at once honest and manipulative, hopeful and frustrating.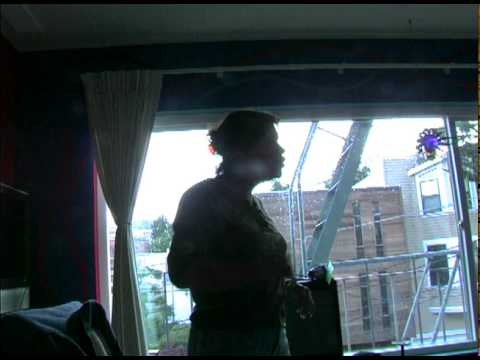 Continue Reading / See Additional Photos