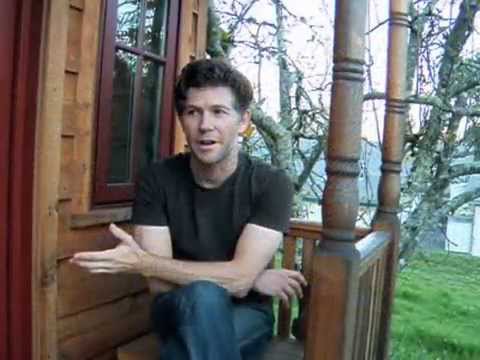 Want to be a homeowner but discouraged by the rising cost of housing? If you don't require a lot of closet space –- more specifically, if you can live in a space the size of a closet –- a Tumbleweed House might be just what you need.
I'll admit that when I first read about Jay Shafer's tiny 100-square foot home, I thought it was ridiculous. Like a fully-functioning playhouse in a wealthy family's backyard. But after watching the above video in which Shafer gives a tiny tour, it seemed completely logical and practical. And I wanted one.
Shafer, a designer specializing in urban planning and sustainable architecture, created the original Tumbleweed House over ten years ago. Wanting a stand-alone structure that met all of his domestic needs "without demanding much in return", the tiny space was well planned — both space-wise and energy-wise.
Not to mention affordable. Starting at just under $35,000, the Tumbleweed House has everything you need and much that the planet doesn't. Boasting low energy costs (as low as $3 per month!) and little unused or usable space, the tiny structure is built on a trailer, "permanently affixed and road-worthy".
While I'm not convinced it's the answer to our planetary issues, it's sure worth taking a look at.